Bio
DJ Emman our Managing Director and Founder of South Coast DJ's started his professional music career in 1989 on the island of Crete in Greece. Since his early childhood vinyls LP's and singles have been his favourite toys. At an early age Emman captivated by a wide range of music: rock, Reggae, dance to disco and hip hop. He was influenced by artist like INXS, Daft Punk, OMD, Depeche Mode and many others. As a DJ and owner of a pirate radio station broadcasting top 40's, dance, rock , Hip Hop he started experimenting with the new and more traditional sounds.
At the age of 17 he was offered a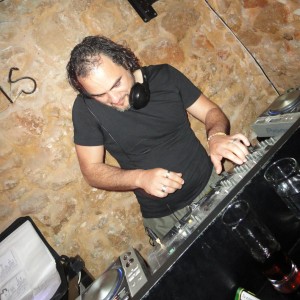 job as the youngest DJ ever to professionally broadcast at TOP CHANNEL 105. He became the resident DJ at well-known clubs like Four Seasons, Portocali that used to be one of the biggest clubs in Southern Europe and pubs like Blue Note and Avalon. Moved to Australia 20 years ago continued his career as a mobile DJ well known for his style and sound which still making him a favourite anyware he plays.
Ten years ago moved at the South Coast NSW continue working with a variety of music projects including managing rockradio.com.au (a web based Internet Radio station with 8,000 listeners in daily base) , establishing danceradio.com.au ( a web based Internet radio station with a fresh approach of the dance scene all over the world) and mobile Djing to different events all around Australia.
With a huge music collection growing by the day and his 20 years experience mixing different styles of music DJ Emman will make your event unforgettable. Please feel free to contact him using the emailing form at the contact page or call him directly at 0488 977 791